Please Remember to complete our survey!
As we welcome Pastor Kody as our Head Pastor, please remember to complete the 2021 Get to know you Survey. This will be used to contact members, discover areas of interest, areas of concern and to help address the all around "health" of the Church body. If you would rather complete a paper copy of the survey, they are available at the Church building.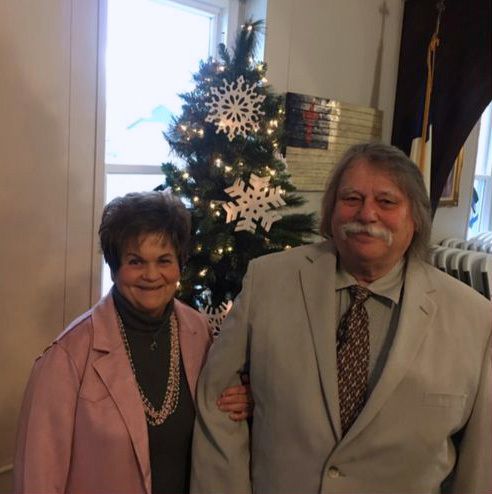 Thank you Dr. Emery killian and Congratulations on a Well earned retirement!
We would like to thank Dr. Emery Killian for his years of leadership and shepherding, here at the Community Church of Christ of Sloan. God has blessed this Church with Sharon and Emery's constant guidance, wealth of knowledge, Love for God and a passion to spread His Word. We will miss Emery spreading God's Word through his weekly messages, but are happy that he raised and helped to Shepherd our incoming Pastor.
Welcome Pastor kody and jill killian
CCC of Sloan is pleased to welcome Pastor Kody and Jill to our Church Family. Kody and Jill have been staples here at CCC through Sunday messages, programs for our Youth and being here worshiping as members of our Church Family. Now Pastor Kody and Jill will be here in a different capacity and we are looking forward to God's Love being spread through both Kody and Jill.
community church of Christ of sloan's mission
Matthew 28:19-20 19Therefore go and make disciples of all nations, baptizing them in the name of the Father and of the Son and of the Holy Spirit, 20and teaching them to obey everything I have commanded you. And surely I am with you always, to the very end of the age.
We are blessed to be presented The Lord's Living Word weekly by dedicated pastors. We are now able to present the weekly sermons to anyone anywhere, spreading the Love of God to all.
If you were not able to worship the Lord with us on Sunday, we are happy to have this week's sermon here and our past sermons are accessible through the button below.
Adults meet at 9:00 am
Children meet during Worship